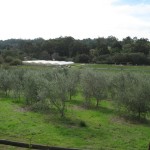 SLO Grown Produce planted the Lone Oak olive orchard in 2003, adding Craig and Bruce Smith of the Double SS Ranch to the SLO Grown team. Sustainable farming methods are practiced on olive orchards in keeping with our goal of future organic certification. The trees grow vigorously on south west slopes in Carpenter Canyon. Olives are hand harvested and milled the day after harvest to extract the freshest and highest quality oil.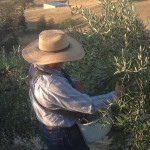 In 2003 an experimental grove of 60 trees was planted to test several Tuscan olive varietals, natural soil amendments, and drip irrigation methods. We found the Arroyo Grande coastal climate, marine sandstone soils (with fossil scallop shells!), and southwest facing slopes of Carpenter Canyon, a perfect combination to grow vigorous Tuscan varietals. In 2006 we planted our first production grove around our signature "Lone Oak tree". As of 2016 we have 650 trees.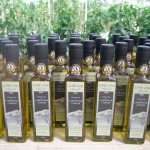 Our oil is custom milled and pressed locally in Templeton at Foxdale Farms, a superb craftsman olive miller. Lone Oak Olive Oil is certified extra virgin every year by the California Olive Oil Council, (COOC). Passing the COOC certified quality control program exceeds international standards for Fresh Extra Virgin Olive Oil. Read more about this certification program at the COOC website at cooc.com.
Lone Oak Olive Oil has a consistent flavor profile, described as a fruity nose and taste, slightly grassy on the palate with a mild pepper at the finish.
Bon Appétit!